A quick note from our friend Warren Pettit, who is staying with Will & Angie at the hospital this week:
3:50 p.m. PT — Will and Angie have returned from radiation treatment. The doctors have informed Angie that the CT scan taken this morning has confirmed that Will has an additional tumor on the sternum and other locations in the lungs. A PET scan is scheduled for tomorrow. Twenty-four hours after that, doctors will have a definitive look at Will's overall condition and recommend a course of action.

It's now a little past 6:00 p.m. PT and I know all of you are anxious for some news. This is not what we had hoped for……but we still believe. We still pray. We still need you with us.

Will is sleeping. Angie is lying in bed with him. They love each other.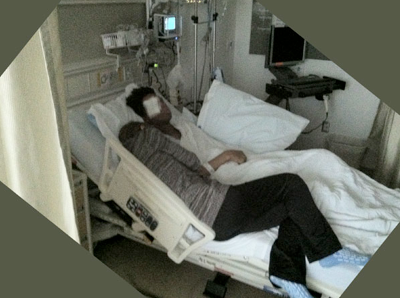 Your prayers are coveted. We will not lose hope.
#GOTEAMGRAY!