It's official — Blake Shelton's latest album, "Based on a True Story", is now certified gold. 

That means that over 500,000 people now have a copy of Will's co-written song, "Do You Remember?" in their hands/iPods/etc.
The news visited Will and Angie earlier than the public, and below are some pictures from that presentation.
We're confident this is the first of many gold records for Will, and are thankful for the chance to celebrate this achievement in his professional life. Many in our #GoTeamGray network already know the immense musical talent Will possesses. We love seeing it recognized in the mainstream musical world!
#GoTeamGray celebrates with you, Will. Many, many congrats. And here's to many more.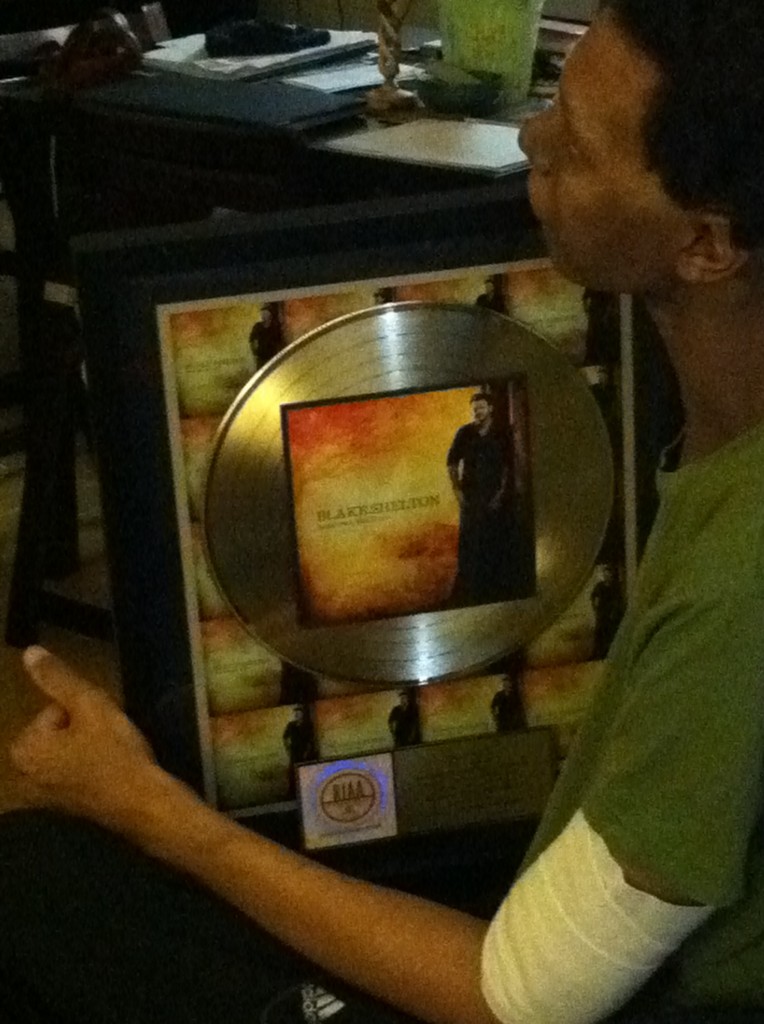 #GoTeamGray